Team:
Arthur van Havre
Caroline Dignes

Our project, "O: Nurture Future Generations," proposed a circular deathcare service.
Through this project, we wanted to address: 1. the environmental impact of traditional deathcare services, and 2. the need for fostering an intentional space for restoration and presence during the grieving process.

According to the Green Burial Council, the American funerary industry consumes 20 million board feet of wood, 4.3 million gallons of formaldehyde, and 1.6 million tons of reinforced concrete annually. A single flame cremation produces up to 600 pounds of carbon dioxide. The Cremation Association of North America reports that water cremation reduces carbon emissions by 90% and results in 30% more ash that is whiter than the ash produced by flame cremation.

O is a closed-loop system combining two proven technologies, alkaline hydrolysis (water cremation) and anaerobic digestion, to sustainably transform human remains and honor the life of loved ones. The O system is inclusive of all body types and is faith agnostic. At our sites of respite and restoration, family members are invited to partake in a final goodbye as the body is gently lowered into the O water cremation vessel, our redesigned alkaline hydrolysis pod. Family members may include organic mementos before the pod is closed and have the possibility of conducting ceremonies or celebrations during the organic reduction process. At the end of the water cremation process, all that remains are white bones and a DNA-free nutrient-rich liquid. Loved ones may opt to receive either the whole bones or ashes.

Current water cremation providers release the liquid into the sewage system. Instead of wasting this liquid, O's bi-level system leverages this output from water cremation (Level 1) as the input for the anaerobic digestion phase (Level 2). In an oxygen-free environment, an ecosystem of microorganisms uses this input to produce biogas, a source of renewable electricity. All that remains is an EPA Grade-A nutrient-rich compost safe for use in horticulture. Families may choose how to donate the renewable energy and regenerative soil to nurture future generations.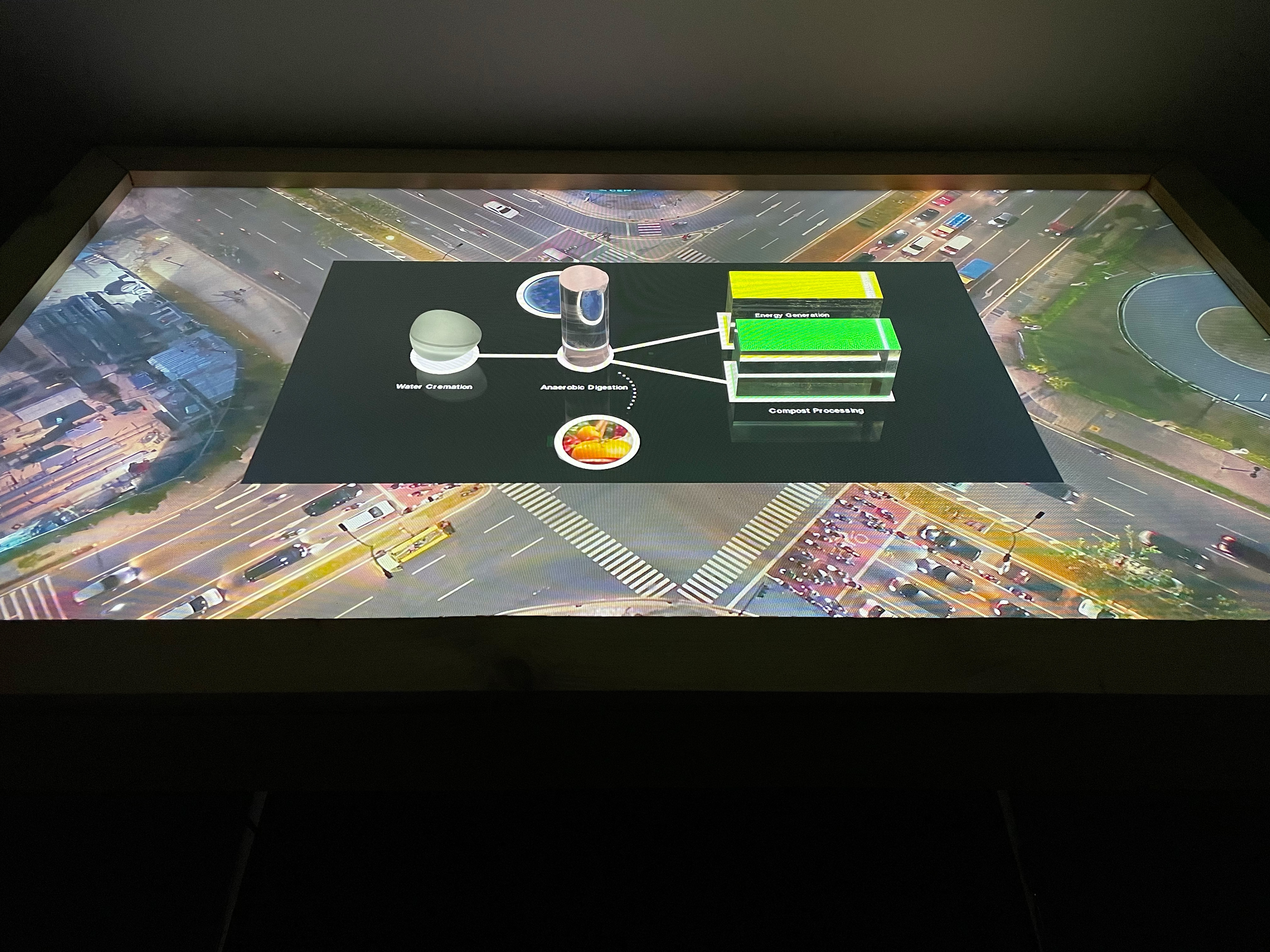 CURRENTLY @ HARVARD UNIVERSITY ° CAMBRIDGE, MA, USA