Team:
Connie Wang
Jenn Kim

As part of the year-long thesis work for Harvard's Master in Design Engineering (MDE) program, I worked with fellow MDE candidates Connie Wang and Jenn Kim to develop a Word2Vec model from scratch trained on a custom corpus. The corpus comprised of literature, blog posts, NYTimes, podcasts, and transcribed interviews related to particular facets of Indigenous culture.

An exploration of decolonizing ways of being / ways of knowing / ways of doing through the use of AI to develop a digitized cultural repository for First Peoples.

Throughout this journey, we explored the digitization of Indigenous knowledge as a means to preserve Cultural Sovereignty while maintaining a critical lens on our own methodologies. We employed Indigenous AI Protocols (Professor Jason Edward Lewis, Professor of Computation Arts, Design and Computation Arts, Research Chair, Concordia University), Decolonial Design (Dean Dori Tunstall, OCAD University in Toronto) and Design Justice (Sasha Costanza-Chock, Professor of Civic Media, MIT) frameworks which provided a critical lens informing how we approached this work.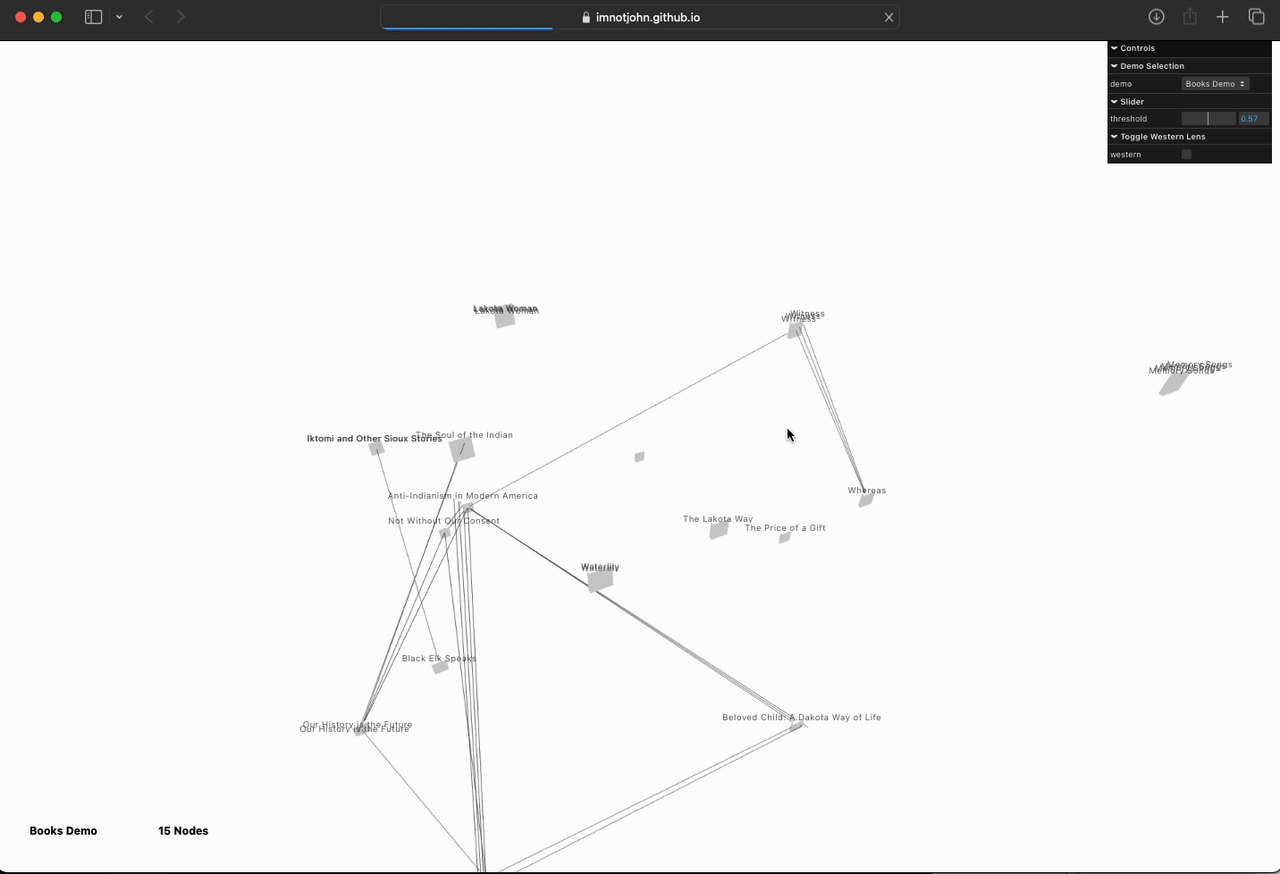 CURRENTLY @ HARVARD UNIVERSITY ° CAMBRIDGE, MA, USA